3Rych and Dadvance Agarwood Solutions: A Dynamic Partnership to Transform Healthcare Communication
Great news for the healthcare industry! We are thrilled to announce the collaboration between 3Rych (RYCH), a leading digital communication technology company, and Dadvance Agarwood Solutions (DAAS), a renowned biotech firm specializing in agarwood. Together, they are set to revolutionize healthcare communication in Malaysia, bringing remarkable advancements to customer care and industry practices.
DAAS has made significant strides in the agarwood sector with its groundbreaking DATV inoculation vaccine, which has transformed Malaysia's agarwood industry. Their commitment to excellence was recognized when they received the prestigious Outstanding Agricultural Quality Product Excellence Award at the Malaysia Agro Excellence Awards 2022. This achievement showcases their resilience, leadership, and adherence to the ISO9001 quality management system, positioning them as a valuable assets to the agricultural community. Additionally, DAAS has plans to launch a 3-in-1 wellness center in Klang Valley, integrating Beauty, Health, and Lifestyle for the benefit of the community.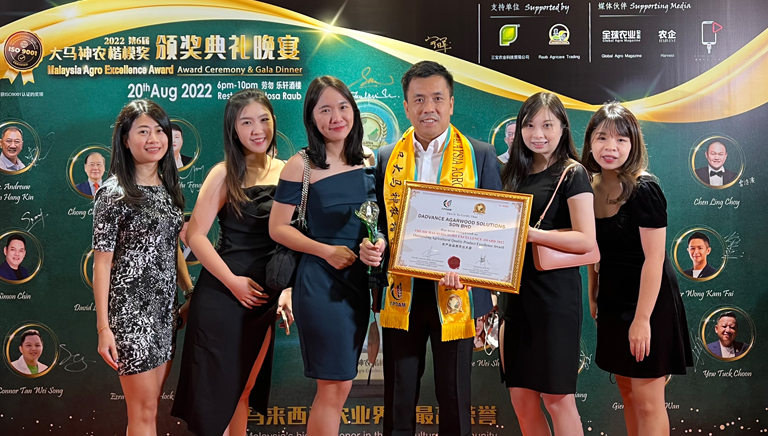 Through a Memorandum of Understanding (MOU), RYCH and DAAS will collaborate to develop customized solutions that prioritize enhanced customer care. RYCH will analyze DAAS's current communication practices, with a special focus on messaging and customer engagement. Based on this analysis, RYCH will create a personalized starter package utilizing their cutting-edge Rych Omnichannel portal, tailored to meet the unique requirements of DAAS.
During the pilot testing phase, RYCH will work closely with DAAS to ensure a seamless implementation of the customized solution. This collaborative approach will enable real-time feedback and necessary adjustments, guaranteeing that the Rych Omnichannel portal aligns perfectly with DAAS's needs. The partnership also takes into account DAAS's plan to launch a wellness center integrating Beauty, Health, and Lifestyle in Klang Valley. By fine-tuning the portal to address their specific challenges, this collaboration aims to create a communication ecosystem that optimizes healthcare practices across Malaysia.
The collaboration between RYCH and DAAS represents a significant milestone in advancing healthcare communication in the country. By combining their expertise and leveraging innovative technologies, both companies are fully committed to driving improvements in customer care and communication practices within the healthcare industry. As the partnership progresses, they will explore further opportunities for collaboration, capitalizing on their strengths to deliver cutting-edge solutions for Malaysia's healthcare sector.
"We are thrilled to join forces with RYCH and make a positive impact on healthcare communication," said Mr. David Liew, Managing Director at DAAS. "The powerful synergy between RYCH's Rych Omnichannel portal and DAAS's expertise in biotech, along with the prestigious NYCX brand, sets the stage for transformative changes in communication practices in our healthcare industry."
Together, RYCH and DAAS are set to revolutionize healthcare communication in Malaysia, ensuring seamless and efficient communication that enhances the experiences of both customers and healthcare providers. This partnership not only demonstrates their dedication to innovation but also underscores the importance of collaboration in driving positive change within the Malaysian healthcare landscape.
About 3Rych Sdn Bhd (RYCH): RYCH is a leading digital communication technology company in Malaysia, renowned for its friendly approach and innovative solutions. They specialize in providing advanced communication solutions that empower businesses across various industries. Their flagship product, the Rych Omnichannel portal, is designed to personalize engagement processes and elevate customer care to new heights.
About Dadvance Agarwood Solutions Sdn Bhd (DAAS): DAAS is a highly respected biotech company in Malaysia, with a primary focus on agarwood and its numerous benefits. Their groundbreaking DATV inoculation vaccine has garnered widespread recognition, propelling the agarwood industry forward. Additionally, they take immense pride in offering high-quality agarwood consumer products under the prestigious NYCX brand. DAAS's expertise and unwavering dedication to excellence have positioned them as a leading force in the agarwood sector in Malaysia.