In the early days of social media, many networks focused on personal relationships and connections based on lifestyles. The importance of encouraging businesses and brands to engage in social networks like Facebook, Twitter, Instagram, and Snapchat was discovered, however, by businesses such as these.
WhatsApp Business, a free mobile app for small business owners and startup founders, is now available for Android and iOS devices. The app provides a direct, personal, and targeted approach to communicate and engage with consumers.
Account settings
WhatsApp Business offers two sorts of accounts for businesses, each with its own set of features. The typical business account helps to keep personal and professional communications distinct while also making it easier to respond to clients. Automated welcome messages and away messages are also available. If you wish to have both a personal and a business WhatsApp account, you'll need a different SIM or phone number.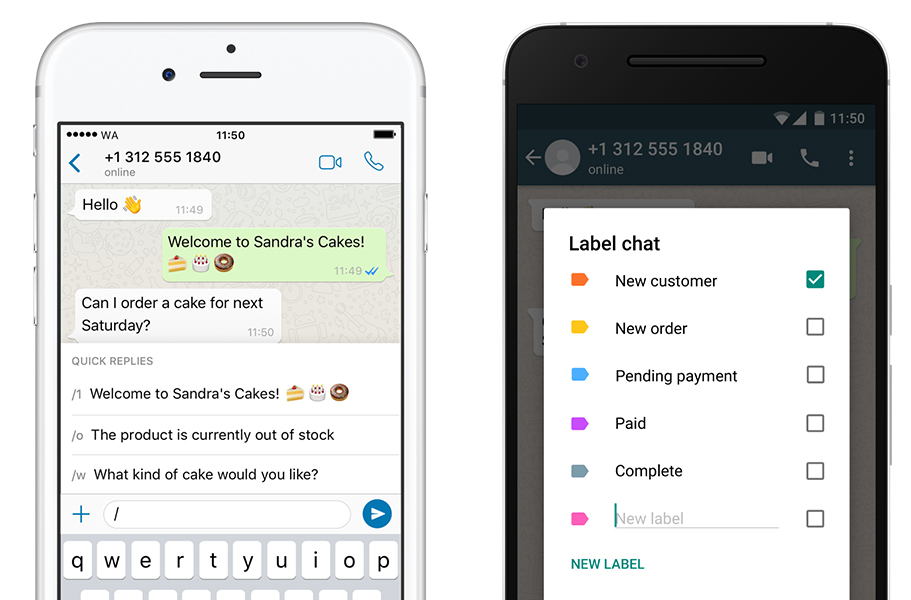 Growing businesses can choose the WhatsApp Business API account, which is geared for bigger businesses. Multiple users are allowed on this pay-to-use platform, allowing both sales and customer support teams to engage with consumers.
Here are some reasons why using WhatsApp Business in your social media marketing plan could be beneficial to your company.
Engagement messaging tools
Messages are one of the most significant features of WhatsApp Business since they allow a company to engage with its audience and customers in real time. It is possible to send limitless free messages in a variety of forms using open messaging options. Aside from delivering quick replies, automation tools may help.
Using the messaging system, you may stay in touch with your audience on a more regular basis. The WhatsApp Business app may be used to deliver an initial welcome message to each client or lead. While you don't want to send out too many communications, this channel may serve as an extra or alternate means of connecting with your target audience or current consumers.
You can also use the broadcast feature to distribute any form of information to as many as 256 persons on a single broadcast list. However, even if only those who have saved your number will get the message, this is an effective method to get the word out fast. Additionally, you may split your contacts into groups or personas and then develop broadcast ads relating to appointments, shipping information, and booking requests that fit those groups or personas.
Messaging in groups is another way to get people involved and collaborate. This tool, like broadcasting, has a group chat feature that allows everyone to communicate and view each other's contact information. The application is useful for networking, beta testing, focus groups, and service meetings since it can accommodate up to 256 contacts in a single group.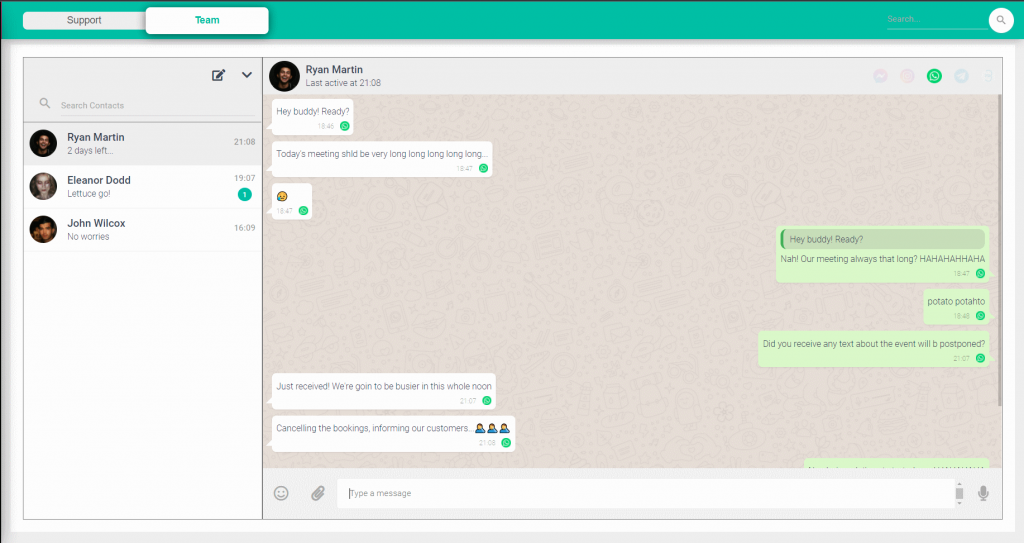 If you want to make your life easier, you can also use omnichannel platforms such as Rych, which will help you segregate all channels under a single platform, including your WhatsApp for Business. You can blast your messages there, answer to customers, and even if your customers start connecting with you on other channels such as Telegram, Facebook Messenger or by Email, you will be able to see their replies right there.
It's one of the easiest engagement messaging tools you can use for your business. It will really help you with increasing your customer happiness as you will be able to be there for them at all times.
The integration between Rych and WhatsApp is also very straightforward, anybody would be able to set it up.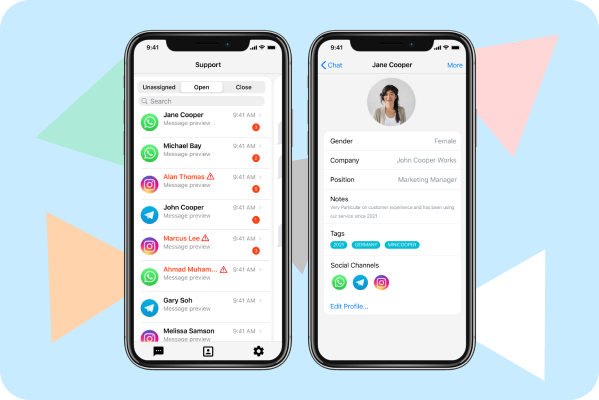 Building your business presence and awareness
According to a wide range of data, WhatsApp Business is a worthwhile investment. An astounding half a billion people join every two years, and that figure continues to grow at an impressive speed. According to Statista, 1.6 billion people use the messaging app every month, which is 23% higher than its nearest competition, Facebook Messenger.
WhatsApp Business, a Facebook-owned company, gives you the opportunity to expand your brand's online presence and reach a broader audience. Connecting the app to a Facebook Page is an option that has a lot of appeal. A Send Message Button, Facebook Ads, or the WhatsApp number you have published on your Facebook profile might help you funnel visitors via these different methods.
A place where you can showcase your products and services.
The WhatsApp Business Catalog and the WhatsApp Cart are just two examples of the many ways you can promote and sell your products and services with WhatsApp Business. Customers may access product and service information using the catalog function. Photos, descriptions, and pricing can serve to bring attention to your products. Each item in your catalog, as well as links to those items, may be shared across all of your various online platforms and distribution methods.
As well as confirming a purchase through SMS, customers may add things to their shopping carts after browsing them in the catalog. Companies with brick-and-mortar locations will also benefit from the app's functionality. The QR code of your WhatsApp Company may be displayed in the shop so clients can scan it and instantly connect with your business online.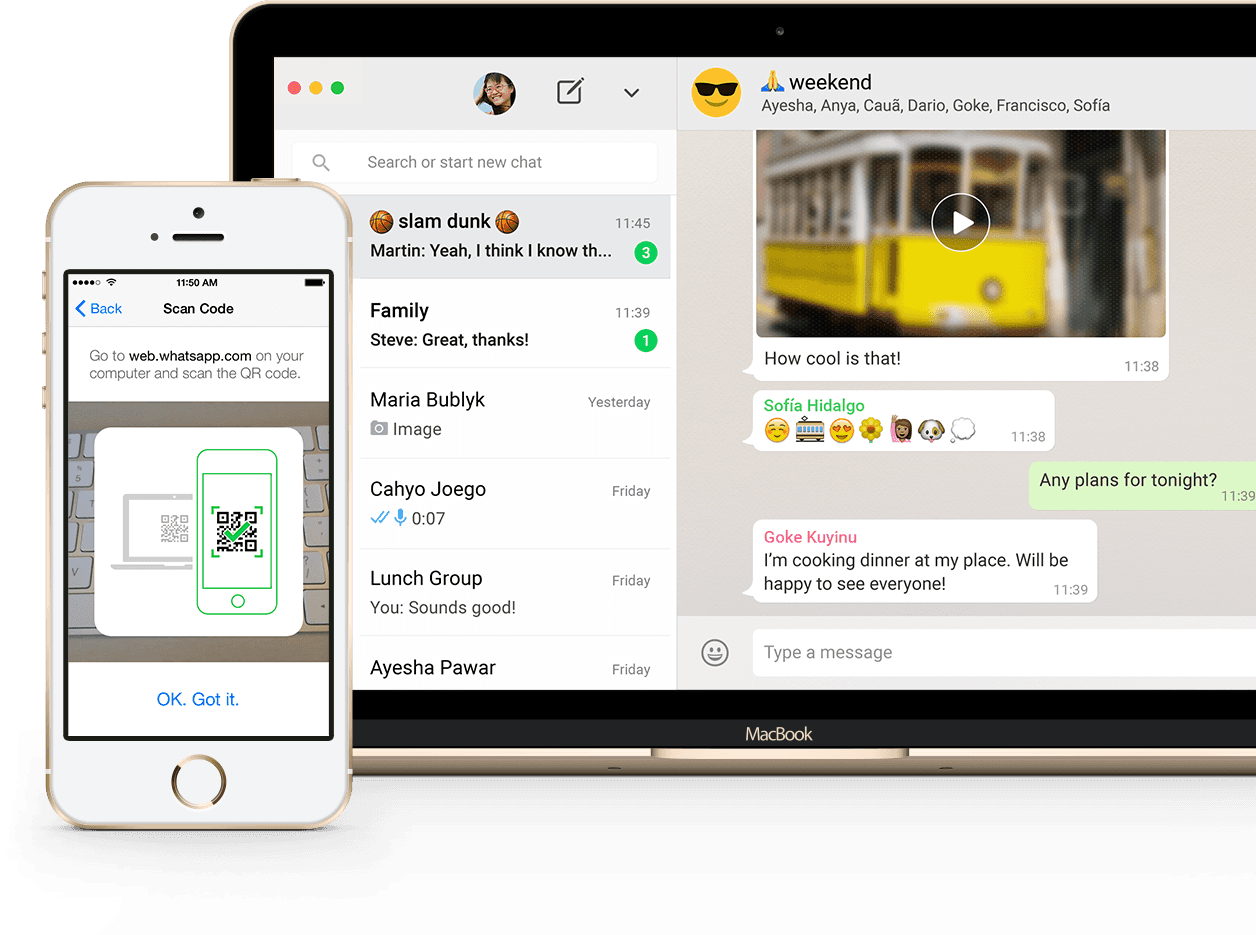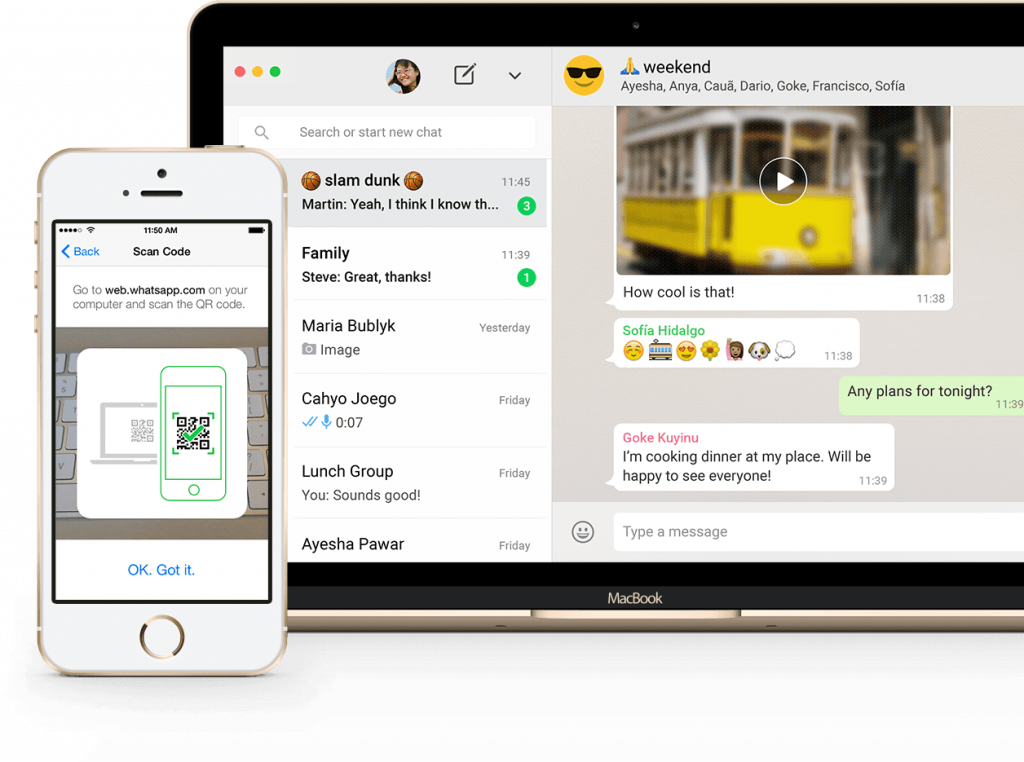 Analytical tools to better understand your customers
There are a few alternatives that allow you to keep tabs on important consumer data. Data on the quantity of messages sent and delivered from certain phone numbers is provided through the WhatsApp Business API. The amount of text messages that certain phone numbers have received from their receivers is another useful metric. You'll be able to keep track of what amount you've spent on text messages in total. Insights tab metrics may be exported and separated by country, phone number, message type, and other variables.
Increasing the number of channels
Consumers and potential customers may connect with your business with WhatsApp Business. Begin by studying how to utilize it, then determine whether or not your organization can benefit. Using WhatsApp for business may provide you new methods to communicate with consumers, collaborate across physical and online channels, and get a better understanding of your customers' behavior.